Dymatize Elite 100% Whey
Key Features  5 lbs of Dymatize Elite Whey Café Mocha Protein Powder (63 Servings) Scientifically proven, fast-digesting, quick-absorbing, 100% whey protein 5.5g of Branched Chain Amino Acids (BCAAs) to help build muscle and aid in recovery 2.7g of L-Leucine to...
Rs. 12,999.00
Rs. 6,800.00
Muscle Mantra Pro Series Best Whey XT
Muscle Mantra Best Whey XT Protein delivers an ultra-high quality macronutrient protein formula with high amounts of naturally occurring amino acids the body needs everyday. Whey Protein is essential in any nutrition regimen, regardless of age or activity, providing a catalyst to the body...
Rs. 3,199.00
Rs. 1,999.00
Dymatize ISO 100 Hydrolyzed
5 lbs of dymatize iso 100 protein powder Scientifically proven, fast-digesting, hydrolyzed, 100 percent whey protein isolate 25 grams of protein, 5.5 grams of branched-chain amino acids (bcaas), and 2.7 grams of leucine per serving Less than 1 gram of...
Rs. 16,999.00
Rs. 10,299.00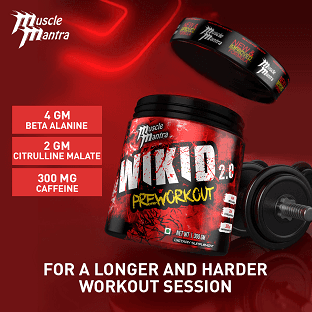 Featured

Price, low to high

Price, high to low

Alphabetically, A-Z

Alphabetically, Z-A

Date, old to new

Date, new to old

Best Selling
Sorry, there are no products in this collection